Job Interview is very important in our present-day life. A good job is necessary to build a successful career and to run life properly. Nowadays, whether it is a government job or a private job, it has become very important to give interviews. Therefore, every person who wants to get a job, it is very important to know the interview strategies.
I want to tell you one thing that success cannot be achieved in an interview based on knowledge only. Nowadays there is a lot of competition. Along with knowledge, it is very important to know interview tips as well. If you know Interview Strategies well then it becomes very easy to face and pass the interview.
Interview Strategies or Interview Techniques
I will tell you some Interview Strategies or interview tips by adopting which you will be able to easily get success in any interview:
1- Prepare a good resume
Whenever you go for a job interview, firstly your resume or bio-data will be in front of the interviewer. Make your resume in short usually, at least two and at most four pages long.
Write a resume yourself so that you have complete information about what is written in it. In this, give all the information correctly; write about those things which you have known correctly.
2- Update your Social Sites
Before going for a job interview or before submitting your resume for a job in a company, update all the social media accounts.
Nowadays most of the companies search your social sites before the interview. They wanted to know about what information you have given about yourself there and what kind of posts you upload on your social media accounts.
We usually post about our hobbies, interest in social sites. Companies check your resume that you have provided, is it correct or not. So update your social media sites according to your resume.
3- Collect information about the company
You should know about the company in which you are going for an interview. During the interview, the interviewer can ask you about the company.
The interviewer asks you about the company because he wants to know, how aware you are about the company where you have come for a job. So, search for the company and collect information about it.
4- Do some practice for the interview
Before going to any job interview, you should practice it in advance. If you prepare by mock interview then you will not face any problem in facing the main interview and you will also remain confidential.
In your mock interview, you can prepare well for your introduction, general questions that are often asked in interviews. You can do this practice by standing in front of the mirror.
By practicing you can build confidence in yourself that helps you in an interview.
5- Reach for the interview at the right time
Reach at the right time in the company for the interview. You may reach before some time so that you get some time to relax and you can prepare for the interview also.
6- Dressing Sense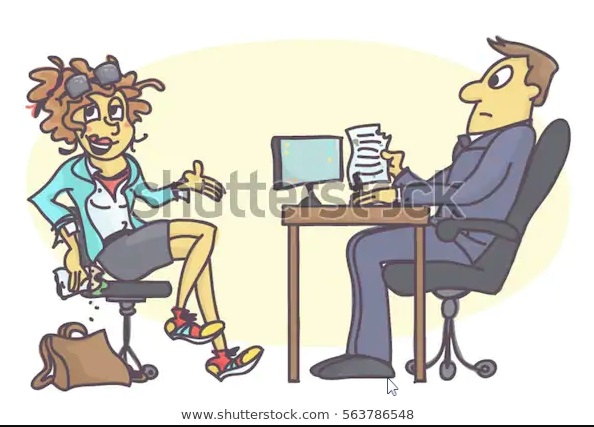 This is one of the most important interview strategies. Keep your Dressing Sense right before going to an interview. Your dressing style should be such that you can look like a 'Smart Employee' or your dressing style should be exactly what your company wants.
Do not wear a dress that shines brightly, most of the company likes 'Formal Dress'.
7- Take a Balanced Diet before going to Interview
Most people do not pay attention to their diet before going to a job interview. Keep in mind, the food you eat affects your mind as well as body.
If you take a heavy diet before the interview, it can disturb you during the interview, which can spoil your interview. So before going to the interview, take a balanced diet.
8- Your first Impression should be very good in front of the interviewer
You must have heard that "The first impression is the last impression", it is very important during the job interview. Your way of opening your door, your way of asking "May I Come In", your way of greeting, your dress and your way of sitting on the chair, all these things should be perfect.
Your 'First Impression' helps you a lot in your selection.
9- Prepare the correct answers in advance of the Asked Questions
Some questions are asked in almost all job interviews, prepare a list of them and answer all the interview questions correctly. By doing this, if such questions are asked in the interview, then you can answer them correctly without wasting time.
This thing brings confidence in you and if such questions are asked then you can answer them quickly with confidence and it leaves an impression on the interviewer. This interview strategy really works.
10- While giving the interview, your body language should be positive
While giving a job interview your body language should be positive. Keep in mind your body language tells a lot about you. The way you sit, the way you talk, the way you shake hands, every action is done by your body should be perfect and positive.
During the interview, keep eye contact and keep a light smile on the face.
No nervousness should be seen on your face or by your body language.
You may take some deep breath before the interview to stay calm and tension free.
Don't fold your arms during the interview as it is a sign of nervousness.
Never be in a hurry during the interview.
Also read: Importance of Body Language in an Interview
11- While giving the interview, place the command on your language
While giving a job interview, you should have a command on your language. Whether you are giving an interview in Hindi or English, you should have full command of that language. Do not use the words of many languages, but speak only in the language that has been kept for that interview. Generally, English is the preferred language in most of the interviews.
You can use some phrases of other languages (like Hindi) or if you have used Hindi words during a conversation than return to the English as soon as possible.
12- Answer only up to point and in limited words
Any questions that you are asked during an interview should be answered according to the question. Your answer should neither be too long nor too short. Your answer should be up to date and not rote.
You have to improve your interview skills, after all, you are living in the modern world and obviously, your answer should be up to date.
Your answer should be related to the question, not like that you are asked for 'Tell me about yourself" then answer this only in limited and up to point content. Don't include your friends and family details on it.
13- Do not confuse the interviewer by lying or in any other way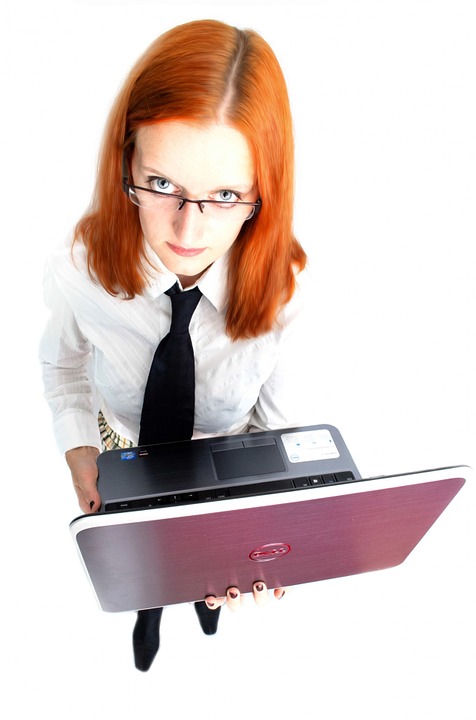 You have to keep this in mind during the interview. All the people who are sitting in front of you, they are the master of their field.
They can identify your smallest mistake and your smallest quality very easily. That is why whenever you are asked to answer a question, do not give a wrong answer to it or don't lie about that. You should answer the question honestly.
If a question about current affairs or related to your study is asked then don't make a guess or try to make a false answer, rather you refuse to answer the question correctly. Better than the wrong answer, no answer has to be given.
14- Answer the Double Meaning Questions very cleverly
In many large interviews, the interviewer is asking some questions which have a double meaning. You should be very alert to such questions.
One of your Positive Answers can select you and a Negative Answer can also exclude you. The reason for asking such questions is to take your Aptitude Test. They want to know how you think about something and how your thinking is.
These types of questions are asked to know about your reaction or your thinking and your ability to handle some situations during the job for which you are being interviewed.
15- Ask at least one question from Interviewer
Introducing your good interview skills, if you ask a question from the interviewer in the last while giving a job interview, it is considered a positive sign. This can be a question that you are unable to answer or a question that is related to your interview or company, or a question that can impress the interviewer. Sometimes this interview strategy works very well.
The purpose of asking such questions is to show that you are not only keen to tell but also eager to know something. Don't try to be over smart, don't ask a silly question because the interviewer is a master in this field.
I hope you liked these interview techniques or interview strategies. You can share these tips with friends to help them. Sharing is caring. Good luck!