(Accounts of unbelievable sales of more than 1600 crores starting from just 80)
Friends, whenever we take the name of Papad, first we come across the name of Lijjat Papad, which is at the top of the papad business for the last 50 years. In the 90s, Lijjat Papad's business had spread so much that this company started advertising on newspapers and TV. If we talk about the commercials aired on Doordarshan of the 90s, we will never forget Lijjat Papad. Starting with a capital of 80 rupees, this business has become more than 1600 crores today and this firm today employs about 50 thousand people of India. The firm has its main branch in Mumbai and has 81+ branches all over India. How this business of rural areas touched heights, today let us tell you the story of Lijjat Papad.
Success Story of Lijjat Papad
The success story of Lijjat Papad, known for its good quality and elegant taste, is certainly a great example of success in the cooperative sector. Started by only 7 women in the year 809 in the year 1959, the women's home industry has crossed the sales mark of over 1600 crore today. Today more than 42000 women are attached to this place. On 15 March 1959, it started the work of making papad by buying a sick, closed papad making unit. The industry started in Mumbai by making four packets of papad. Gradually it was transformed into a co-operative and is known today as a large industry. Its first-year sales were only 6196. Today its sales are more than ₹ 1600 crores.
See Also: Time Management Training | Short Story on Time Management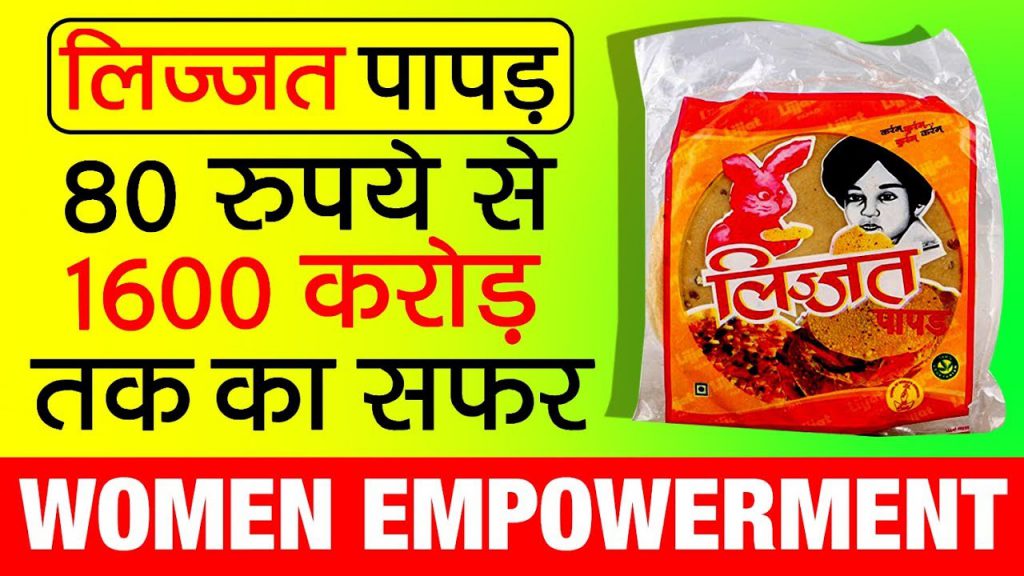 Empowerment of Women by Lijjat Papad
This story is an unprecedented success story derived from the empowerment of women and their hard work. Today, the Lijjat papad is not only used in every household of our country, but it is also being exported. There is no one owner of this institute, but every woman associated with the institute is equally shared by everyone, its owner's profit, and loss. Donations are not taken in this institute. Decisions in the institute are not imposed but are taken unanimously by all. Truly the women's home industry – Lijjat Papad, is a unique place, whose success story is also amazing.
Each member of the Lijjat Group is referred to as a "sister" and is considered to be the co-owner of the "Shree Mahila Udyog Lijjat Papad". The name Lijjat was chosen to keep in mind the taste, quality and goodness of the reputation of women to earn an independent livelihood. Over the years, the local women have been protected by two local social workers, Chhagan Parekh, and Purushottam Dattani, as they had arranged the initial seed capital with a capital of Rs 80. Lijjat Papad is such a big brand today that has received many national and international awards.
I hope you liked the article on "Success Story of Lijjat Papad". Share with your friends who need it.