Who is a true entrepreneur? One who understands his dreams and takes the right decision.
Stay connected with this post, we will tell you all the qualities of a true entrepreneur which an entrepreneur needs for his entrepreneurship.
Entrepreneur Real Meaning
An entrepreneur is one who fights his dreams.
An entrepreneur is one who understands his responsibilities.
And an entrepreneur is one who knows how to fight on his own. A true entrepreneur has insistence. Entrepreneurship and his stubbornness make him a true entrepreneur.
An entrepreneur insists on fighting the whole world and keeps pursuing his dreams without caring for anyone until he achieves his dream.
He is his own boss and has the ability to take every decision. How to achieve success and how to achieve success – The insistence of it defines an entrepreneur.
He does not fear or worry about anything, he is insistent on fulfilling his dreams and changing this world. A true entrepreneur knows how to make history.
Businessman v/s Entrepreneur
The difference between a businessman and an entrepreneur is that a businessman is called upon to develop his business. And an entrepreneur needs to fulfill his dreams, his stubbornness, and he has to do it from the beginning.
Starting your own startup on your own, presenting it in the market and making it successful expresses the true meaning of a true entrepreneur.
What is the life of a true entrepreneur?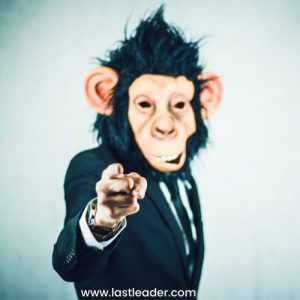 To understand a true Entrepreneur, you have to understand your life well. We know that most people will know the meaning of life but they do not know how they have to live their life.
The meaning of life is not just to live and die, but within this short life, there should be a passion to do something because someone has told the truth-
If you want to live even after you die then do one thing – write something worth reading or do something worth writing! (APJ Abdul Kalam)
Because even if animals die a simple death, what will be the difference between you and an animal? You are born to do something different in this universe and not to die like animals.
Doing something and getting failure is better than doing nothing. (Mark Zuckerberg)
From the day you understand my words, your path of success will start expanding. And the day you succeed, this world will keep you sitting on your eyelids.
And this world will never interrupt you to support you in every decision taken for you because this world is only meant by the result.
That is why do not leave your life just to sleep, wake up and die, but get up (wake up) and move forward and do not stop until you achieve your goal.
Once someone asked a successful person that when you were unsuccessful, that person gave a very beautiful answer that-
We fail when we succeed. Because from the same day we get everything for which we worked hard day and night, day and night trying to learn something new. And once we get all this, then we stop working and our success starts to appear as a failure.
Also, read: How to use 100% of your brain scientifically?
Real Entrepreneur
Every person is an entrepreneur who considers his goal bigger than his sleep.
Every person is an entrepreneur who, regardless of the people around him, is busy in achieving his goal.
Every person is an entrepreneur who has the ability to think differently from others.
And
Every person is an entrepreneur who dares to see big dreams.
A true entrepreneur remains loyal to every work that connects him to his dreams.
A true entrepreneur wishes to fulfill the dreams of others with him.
A true entrepreneur with the ability to create history and become an example for society.
And finally, the Entrepreneur knows one simple fact-
I will complete it. Probably not immediately but will do absolutely and definitely.
---
Also, Read: How to write a powerful motivational speech?
We hope that you must have liked this article Entrepreneur meaning in which we have tried to teach you what the real definition of a true entrepreneur is (entrepreneur real meaning). And you too will definitely follow the path of becoming a true Entrepreneur. Good luck.
Images: Canva