I have had a lot of people come to me and ask – is it too late for me to change my career? And I have always given them the same answer – No. If you want something badly enough, nothing can stop you. It doesn't matter if you don't have that specific degree, any experience in the domain, or even the slightest idea about the nature of work. If a new career option sparks your interest, it is never too late to pursue it.
But if you are open to opportunities, you must consider these professions that are perfect for anyone irrespective of the age and past experience:
Image Consulting
The thousands of crores huge image consulting industry is perfect for anyone passionate about making a difference in others' life. And the fact that it doesn't require you to be a certain age makes it one of the ideal choices for people considering a mid-life career change.
To get an interview, get a job, get a promotion, get a date, get a spouse to pay attention, get a child to listen, get involved in the society, get people to notice – maybe for different reasons, but everyone needs image consulting. As an image consultant, you will help your clients bring out the best of their appearance and demeanor through clothing, grooming, and soft skills training. Another reason that makes this career option fascinating is that you can set up your own image consulting firm and be your own boss.
If you possess these 3 skills, the image consulting industry is for you:
Sense of style and aesthetics
Good communication and interpersonal skills
Strong desire to make a difference in the lives of others
Tutoring
Tutoring is one of the most suitable professions amongst people looking for a career change. And all the life experience comes in handy once they make this choice.
You can either start your own coaching classes or even work with an agency for tutors. And to do that, you do not need a specific degree or a certification. All you need to do is brush up your knowledge and get to work. Here are some reasons why tutoring may be a great option for you:
Tutors earn a decent salary. The income may be surprisingly high if you have great marketing and networking skills.
Tutoring is one of the most meaningful and fulfilling careers. It gives you a sense of satisfaction and pride when you're giving back to society.
It gives you a chance to learn and grow along with your students.
Consultant
If you have gathered a lot of experience in the industry you're currently working in, it may be a bit difficult to start something new altogether. In such cases, you can build on top of your experience by leveraging your expertise to consult others in the same industry. For example, if you have been a content creator for a significant number of years, you can choose to offer content consulting to people who are just getting started. Here are a few reasons why becoming a consultant may be an excellent choice for you:
You don't need a specific degree. Your experience will speak for you.
Your work will no longer be monotonous.
You can start your own consulting firm and achieve a work-life balance.
You can expand your network even further in the industry.
You will get to work with a wide variety of clients.
Changing careers can be a huge decision, especially when you have already invested years in a specific industry. But, if you know what you're doing and plan your career trajectory strategically, success will follow. All the best!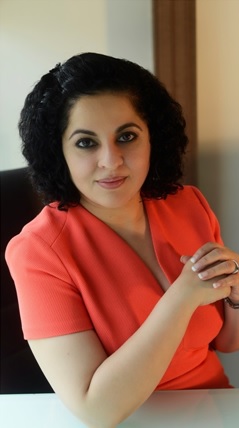 Author Bio
An award-winning Image Management Professional, Suman Agarwal has helped students, home-makers, women on sabbatical as well as people seeking second career alternatives to explore Image Management and Soft Skill Training as a vibrant professional choice. She frequently writes blog posts about the urgent need of image consulting professionals and soft skill trainers in the 21st century and loves guiding people in exploring lucrative career options. Write to her at sumanagarwa[email protected] to seek advanced career guidance.
LinkedIn: https://in.linkedin.com/in/sragarwal